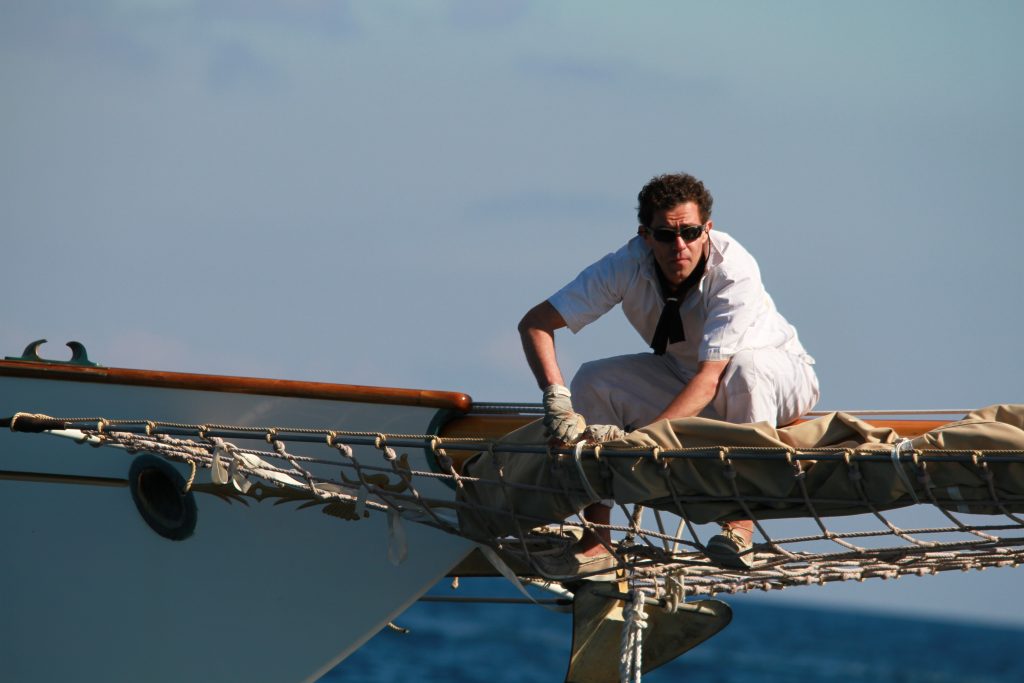 Thomas Simon,
owner of the boat started sailing in the North Sea at the age of 14.
Thomas spent his early years at sea on Optimist, 420 and 470. From 1991 to 2012, he was skipper of cabiniers from 30 to 47 feet in the Atlantic and Mediterranean. In summer 2012, Thomas acquired Blazing Star in the Cornwalls. Between 2012 and 2014, he completed the restoration of the yacht. As of the fall 2014, Blazing Star and Thomas are ready for new adventures …
Graduated in physics at ULB and having obtained an MBA at Havard, Thomas has spent 13 years at McKinsey & Co where he was partner. Afterwards, he became a specialist in reenergising large urban projects such as BOZAR, SQUARE  and the very large NEO around the Atomium area where he is involved currently.
In parallel, Thomas has created and manage the Fondation ULB. He is also Executive Director of the Belgian American Educational Foundation.
Martin Vanhomwegen,
has been a keen skipper since he was a teenager.  He quickly became sail instructor in Belgium, Corsica and the Baléares. In 1979, he graduated as an aspiring marine officer. He then decided to transform his hobby into a real job and live on ships across the Atlantic and the Mediterranean Sea between 1980 and 1989 holding various leading positions.  As a free lance, he joined forces with Philippe Hanin to race around Europe with a powerful 60′ trimaran. In 1988, he started a business as a sailmaker which he kept for about 12 years. Through his various experience, he has acquired a complete mastery of both navigation and all technical aspects of large sail ships.